NASTRAN Expertise
NASTRAN is the industry standard analysis software for aircraft and spacecraft applications.
NASTRAN is well-suited to a wide variety of static, dynamic, and thermal response problems.
Engineering Services
Structure, Incorporated provides in-house engineering services to augment the capability of your core staff. We have a particular emphasis on applied mathematics and report generation which allow you to do two things: A) You can easily integrate the results of our engineering into your product utilizing our clearly written reports. B) You can have us generate recurring engineering reports for your customers while allowing your core staff to focus on product development.
Finite Element Analysis
Our core competency, finite element analysis, has a myriad of applications in determining the static and dynamic behavior of structures.
Read More About Finite Element Analysis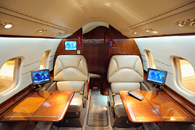 Interface Loads Analysis
Modern custom aircraft interiors require precise loads analysis in order to assure an airworthy installation.
Read More About Interface Loads Analysis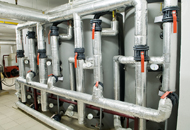 Pressure Vessel Engineering
Analysis and certification to ensure ASME compliance of complex pressure vessels and pressurized structures.
Read More About Pressure Vessel Engineering
Test Planning and Reports
We design, execute, and author test plans and reports to meet your requirements or an existing technical standard.
Read More About Test Plans and Reports
Sofware Development
Scientific and simulation programming, including computational subroutines for NASTRAN and LS-DYNA.
Read More About Software Development
Engineering Design
Drawing revision, reverse engineering, or clean-sheet designs as part of a complete engineering and analysis effort.
Read More About Engineering Design