About Us
Structure, Incorporated was founded in 2003 to meet the advanced needs of the aerospace industry for independent analysis services in the fields of fluid-dynamics, structures, and advanced propulsion. Today, we serve the aerospace, defense, marine, and pressure vessel industries by offering not only in-house consulting and analysis capabilities, but onsite technical staffing services as well. Although our core competency of finite element analysis continues to be a major portion of our business, we have also become an industry leader in interface loads analysis and pressurized structures. Additionally, we also provide engineering design and information technology services, and in some cases, manufacturing partnerships.
We are uniquely positioned to provide the following services:
Support the development and modification of atmospheric, trans-atmospheric, and land-based vehicles and subsystems via the application of advanced engineering techniques.

Support and provide the development, analysis, and design of aerospace subsystems such as actuators, valves, gearboxes, pumps, and more.

Develop custom business aircraft interior components such as seats, divans, cabinetry, and electronics and provide reliable interface load analyses for their successful installation.

Design and analyze pressure vessels and other pressurized tanks and structures including thin-walled, monocoque, skin-stringer, flanged, and isogrid designs.

Develop Computational Methodologies and Software Tools.
Improve your Competitive Edge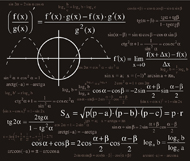 Through Applied Mathematics
Let us participate in your next design cycle.
Finite Element Analysis and applied mathematics can improve the quality of your product and give your company a competitive edge. Whether it be strength, rigidity, or sensitivity to applied frequencies or other dynamic phenomenon, we can show you how your product truly behaves in its environment. Let us participate in your next design cycle and help you truly understand your product's structural characteristics so that you can realize its optimum performance.
Our Clients
Bell Laboratories
DeCrane Aerospace
Dowty Propellor
Enstrom Helicopter
Goodrich Cabin Seating Systems
Johnson Controls
Lucent Technologies
GE Aviation
Lockheed Martin
Silvan Industries
Smith's Aerospace